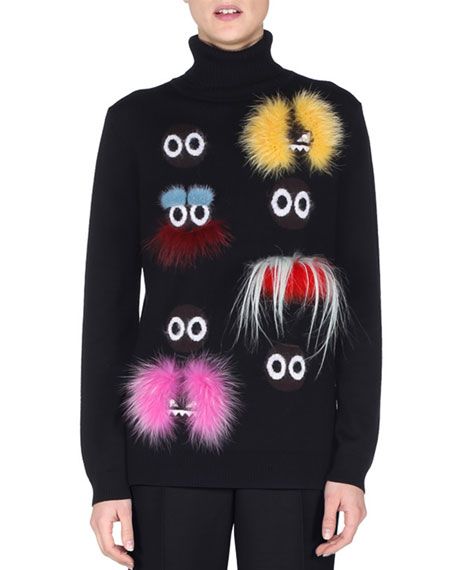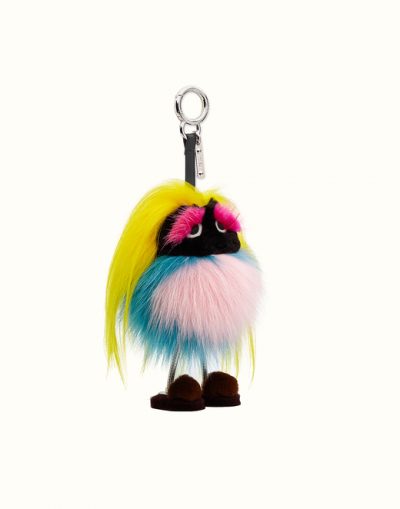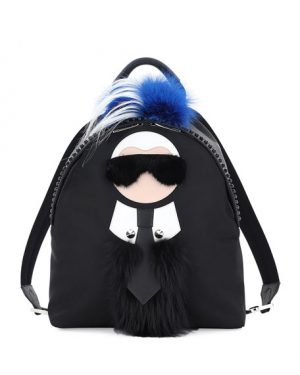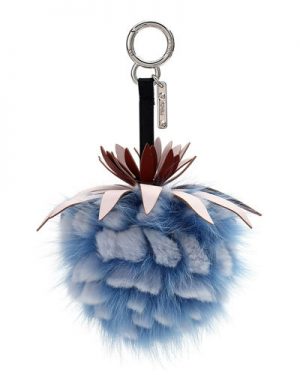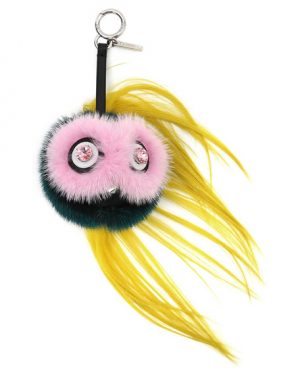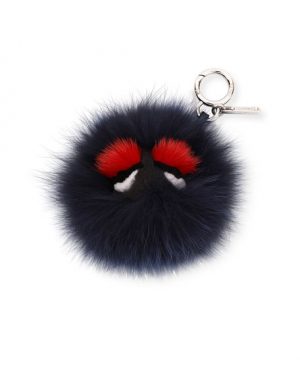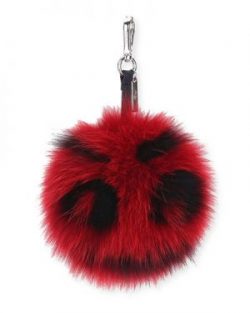 Fur is the definition of a luxury commodity. In appearance and experience, fur offers luxurious comfort. Soft, silky, and soothing to the touch, faux and real furs remain en vogue. No brand captures the fur frenzy quite like
Italian brand Fendi.
For the last few years, the brand's handbag charms and keychains have wooed the masses at around $750 a pop. One popular charm – the monster mixed-fur mini charm in black/Bordeaux/blue – is currently sold out on the Bergdorf Goodman site. The trend holds strong for these enviable and eminently touchable little accessories. Instead of this Jim Henson-inspired creation, might we suggest the brand's Ananas mink fruit charm for handbags in blue or red? We also love the Witches charm.
If you give a fashionista a fur charm, she'll want a sweater and a handbag, too. Take the love of furry creations to the next level with $2,900+ fur-trimmed knapsacks. The large Karlito Mohawk fox-fur backpack in black looks unassuming but features the finest materials available. Calf leather, and fabric backpack with studded trim and dyed fox fur. Finland fox fur Mohawk raises the bar for this shoulder candy. Fendi's fur sweater replicates many of the monster charms. Totally cool!
Yes, these items walk a fine line between kitsch and refinery, much like Fendi's fur-studded shoes. The Caroline hidden-wedge boot with fur in black features the same imported fur and touchable soft leather used in the brand's knapsacks. Stay tuned for next time as I evaluate the funky flair in Fendi's footwear. Click any of the purple links or the actual images to shop!