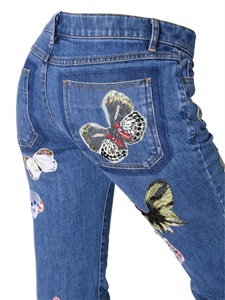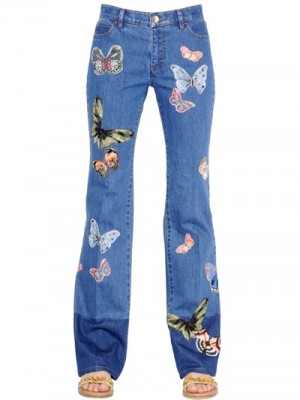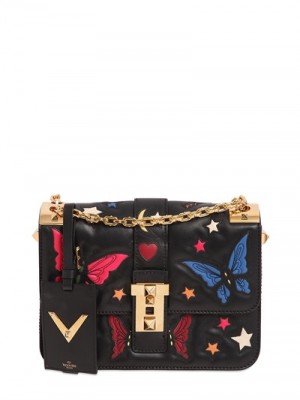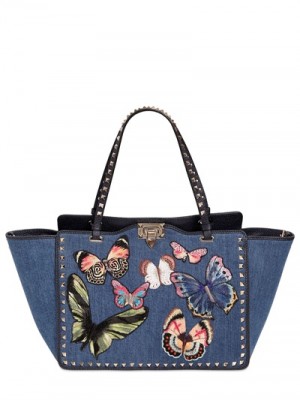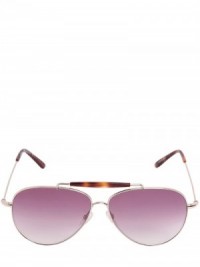 I love patched jeans, and anything with a butterfly motif! (VCA butterfly ring, too!) These patched jeans from Valentino are amazing and come with quite a hefty price tag. ($3590.00) I for one would not spend over three thousand dollars on jeans, although I've been known to make some extravagant purchases. This is one (pair) I will sadly not be buying but would oh-so-love to! Out of my "denim league" for sure. I bet you're shaking your head in amazement. A Few Goody Gumdrops is an upscale fashion blog, so I can get get away with sharing crazy priced items. The matching Rockstud Denim Butterfly tote is to-die-for but definitely not worn with the matching jeans! That's a catastrophic fashion no-no! Way too matchy-matchy and uncool.
How GORG is the black leather shoulder bag with the butterfly appliques? Pairs incredibly with an LBD, simple jeans, skinny leather pants, and black cashmere sweater, a Balmain double-breasted black blazer and wide cropped crepe trousers...you get the picture! (see below) The bag is beyond stunning. Now…that's worth the investment as this bag can be worn for years to come.
How would we style these jeans? We'd pair these whimsical jeans with an extra soft plain white Crippen tee (three-quarter length sleeves…covers the flab) still maintaining a sporty but cool look. We'd pair the tote with anything simple in your closet, nothing busy. Simple jeans or leggings with no detailing and a plain white or black tee. The jeans and tote have enough detailing and personality of their own.
I wear sunglasses every day. The moto-chic inspired sunglasses with the gradient lenses are fab especially with the light pinkish-purple tinted lenses. Valentino never ceases to amaze me with their trends and prices! If you're ready to indulge, click the purple links or the actual images and shop away! A Few Goody Gumdrops shops the best of "the net". You can shop these items and more by clicking The Boutique.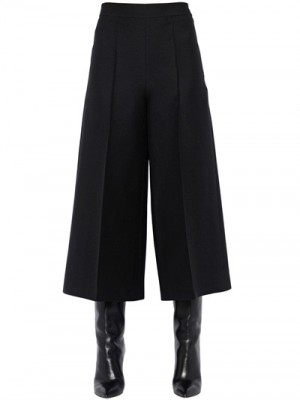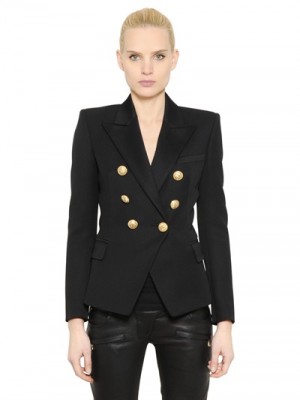 XOXO,