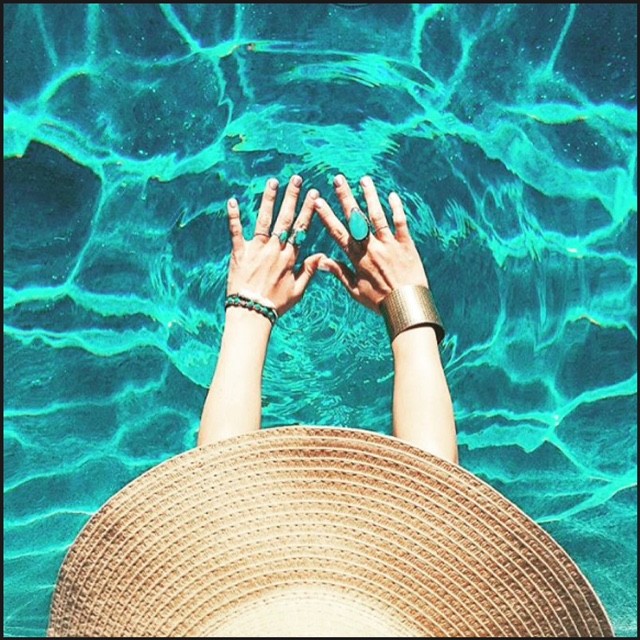 When I think of December I don't just think of snow and freezing cold weather I think of a glorious vacation in the Caribbean with gleaming turquoise water. My mind is right on that beautiful, serene beach with the turquoise waves. Unfortunately, my body is still here dreaming! Next best thing to turquoise water…is turquoise jewelry. Who doesn't love that and it's just as exciting as taking a vacation. I've always been an avid collector of gorgeous natural turquoise gemstones; bracelets, rings, necklaces, and earrings. Tis the season for gifting and of course, jewelry must-haves.
My husband has learned over the years to let me "guide him" to exactly what I want for the holiday. My look is very casual, leather leggings, an oversized cashmere sweater and ankle booties. At night…a little black dress. My jewelry needs to fit my (wardrobe) needs, and I prefer day to night pieces. While checking out online jewelry (my favorite pastime), I stumbled across my style….gorgeous turquoise jewelry that took my breath away from LARIMAR. There's nothing more beautiful than vibrant turquoise stones in simple but elegant designs. Turquoise is not just another pretty stone, turquoise has holistic healing powers, recharges energy, heals emotions and gives balance. These stones, known as the Larimar Stone are found in the remote mountainous regions of The Dominican Republic. The Larimar stones capture the many colors of the sea and sky with white veins running through the stones.The Larimar Stones feature a mixture of blue and turquoise shades and are sure to add that "instant pop of color" to whatever you're wearing!

Not only are these pieces perfect for me they're super fab for gifts and as I said earlier…Tis the Season! Gifting my family and friends with icy blue rings, bracelets, pendants, or statement earrings is sure to be a major hit. If you're deciding what to give the women (wife, mother aunt, sister, cousin, or friend) in your life…think turquoise, think Larimar and think earrings, a standout ring, necklace or bracelet. Click the turquoise links to indulge these beautiful icy blue stones. If you're not being whisked off to the Caribbean, this may be the next best thing!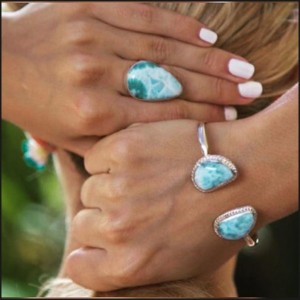 XOXO,