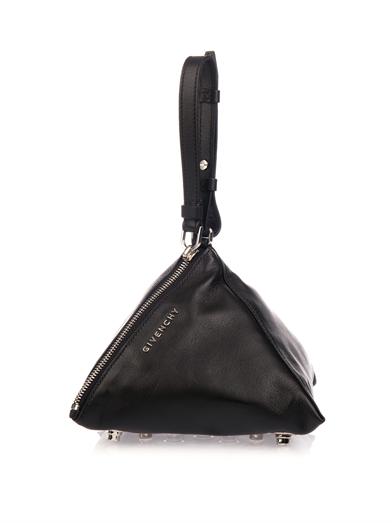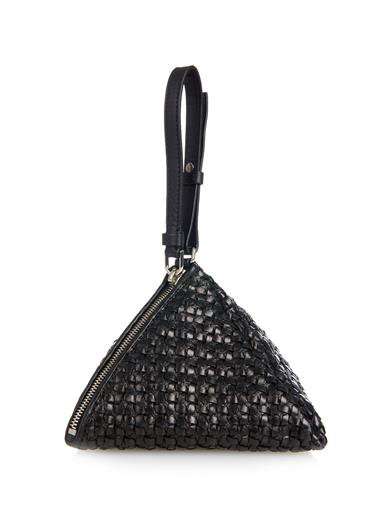 We totally love Givenchy's alternative to the traditional black leather clutch. We spotted Givenchy's Pyramid black-leather lamb wristlet in the fall and were immediately obsessed with this bag. As much as I wanted to buy another black clutch (loved the silver-tone hardware and edgy studded bottom detailing) I held off. (not usually my style…but was busy buying fall clothes) I recently spotted the newest version of the pyramid wristlet clutch in black woven leather. I'm sold! Edgy, cool and awesome do not do these bags justice. In person, they're absolutely stunning, sophisticated (with a sassy edge) and super chic. Now I have a decision to make. Clearly, not an easy one! Which bag????
Both bags are perfect for carrying all my essentials for an afternoon lunch or an evening out. Pairs easily with Alexa Chung's midrise skinny legging-jeans or a stunning Givenchy Ruffled Crepe Skirt. Either way…this statement bag will be noticed for its modern unique style. It's so easy to carry as it's worn delicately on your wrist. There's nothing to clasp in your hands which make having a drink or conversation (if you talk with your hands) ultra easy.
Click the links to indulge Givenchy's epitome of style and sophistication. Just another simple pleasure from A Few Goody Gumdrops!
XOXO,