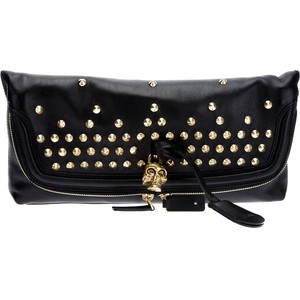 Alexander McQueen (box-skull clutch fame) has proven his talents once again with this fabulous black leather clutch featuring the infamous skull charm in gold-tone with a front fold over flap with two-way zip fastening and the hanging embossed luggage tag. Even though the clutch is a foldover…it's silhouette remains slim. No chunky clutch in these hands! McQueen effervesces cool whether it's a handbag, shoes, signature skull scarves, clothing or jewelry.
He literally made the "skull" famous outside the Grays Anatomy Book. He continues to remain a fashion-favorite among the chic and trendy. The skull charm has truly become synonymous with Alexander McQueen. The clutch combines sophistication, edginess and charm. As seen below the bag looks incredible worn dressy, complimenting this sophisticated  look or can be worn casually with One Teaspoon's overly ripped destroyed jeans and a moto-chic leather jacket for your friendly lunch playdates.
The bag works "however" you're in the mood to carry and wear it. Personally I'd pair it both ways…probably more with my tattered jeans. It's definitely the perfect clutch to own. The bag is also available with silver studding detail. With today's prices…it's almost reasonable! Click the purple links to indulge. We can't forget to share McQueen's to-die-for Padlock Studded Leather Bucket Bag.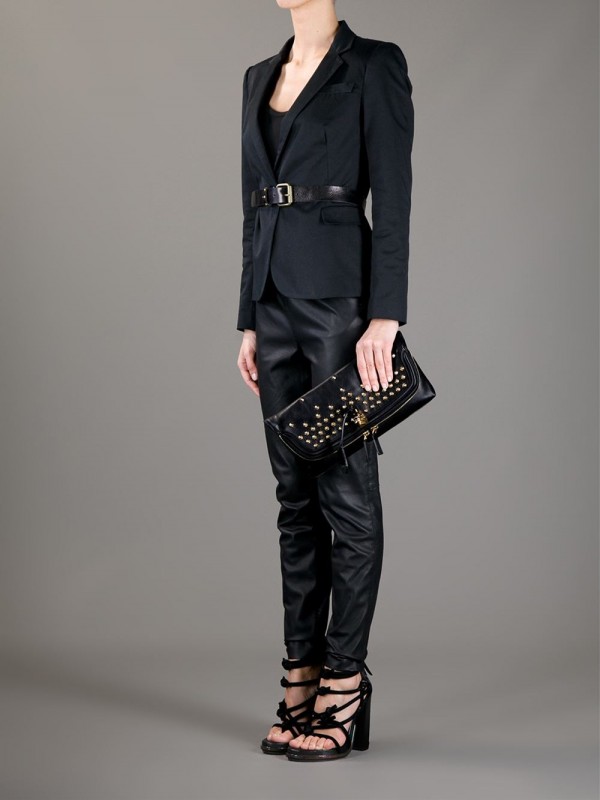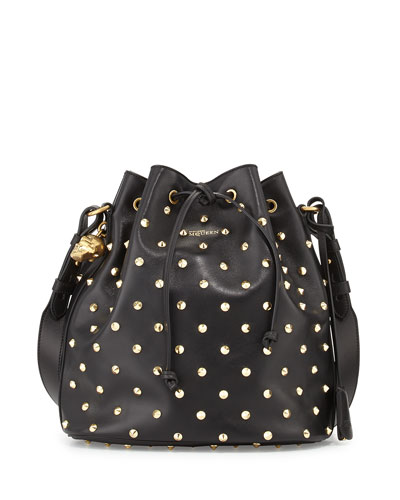 XOXO,