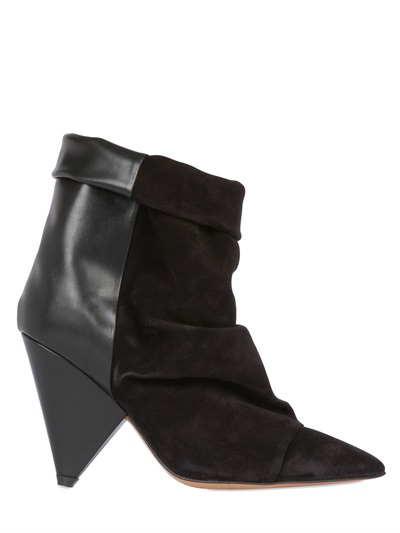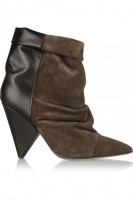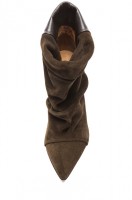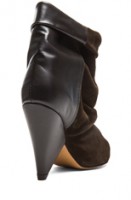 This is definitely the boot to "KICK OFF" the fall season! Isabel Marant is the epitome of cool as witnessed in her latest ankle bootie…the Andrew. We're totally loving the
Andrew Ankle Boots
with the suede front panels and the back leather panels with the ever-so chic pointed toe and trendy shaped mid-heel. We're so ready for a new "boot-look" this season. The boot is 100% lambskin, made in Italy (not to happy with the french right now….so glad about that), has just the right amount of slouch and features a leather sole. The perfect "sole-mate" for trousers, jeans, denim cutoffs, slim skirts (
Rick Owens Stretch Viscose Jersey Skirt
) and dresses. Pair the Andrew with Marant's 
BOYFRIEND Fit Printed Cotton Denim Jeans
and
Marant's Plaid Linen & Wool Blend Flannel Shirt.
The look is meant to be hip and comfy. I'm still wearing my denim Marant work-shirt with the plaid detailing from two seasons ago. That's what we love about Marant's style…it doesn't end with one season. Click the links to indulge. The
Andrew ankle boot
is also available in a striking army green suede and brown leather combo.No better way to jump-start fall than with some fabulous Marant pieces!