If you're not "up" on Maison Moreau, perhaps you ought to be. One of Barney's newest lines, Maison Moreau, has been creating sartorial delights since the middle of the 19th Century. The French bag maker and saddler is known for hand-worked pieces and timeless, simple designs.
The Bregancon Zip Tote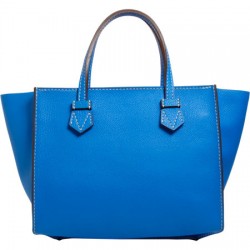 Named after the last private occupant of the island that's now the vacation home of France's President, this bag features grained taurillon leather, aligned with contrast goat skin. It's a very roomy bag: you can fit your iPad, iPhone, and all your other iProducts (or, if you've "fallen off" the Apple bandwagon, your equivalent-to-iProducts)… and then some. Or, another nice alternative is…
The Diligence Handle Bag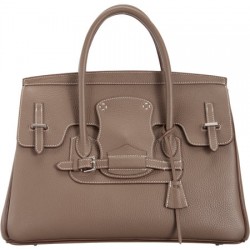 Also designed from grained taurillon leather, this bag features a silver tone push lock closure, and it comes with a detachable shoulder strap as well as a signature engraved lock and key. This magnificent tote is barely ornamented, except for hand stitched contrast thread. But the quality of the craftsmanship and leather speak volumes.
Speaking of volumes, the tote could probably hold more than a few volumes of your favorite "chick-lit" books – or business executive manuals (if that's more your style). But as delicious as the Bregancon Zip Tote and Diligence Handle Bag are, there's an even more luxurious bag in the Moreau line…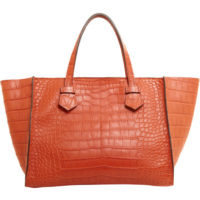 This ultra-uber-super-duper luxe Croc Tote features contrast grained leather, a slip pocket and croc band. The gray blue coloration is subtle and telling of an almost decadent luxury. Whether you're a CEO or a true fashionista who simply must have the best of what the top designers have to offer, this croc leather bag may be up your alley.
Discover this robust, French original line and indulge in Maison Moreau's pleasures and treasures.