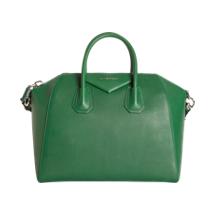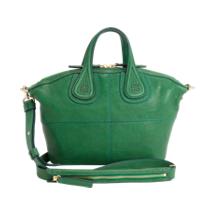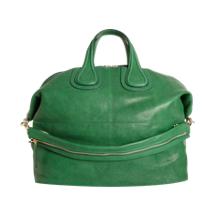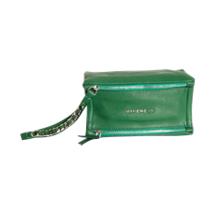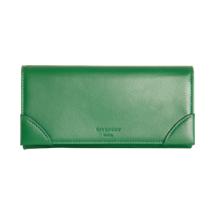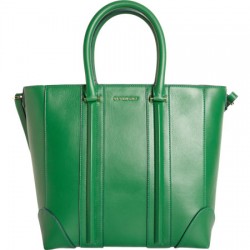 Owning a few Givenchy bags and being a die-hard fan…we decided to share some of our newest favorites in gorgeous emerald green. No doubt these bags will leave you green with envy! This doesn't mean we will stop using our large brown Nightingale or medium black Pandora Messenger! (How lucky can you get…some of the messengers are now on sale. When you click the link below you can shop new and sale Givenchy bags!)
The emerald bags featured are …Givenchy's Medium Antigona Duffel,  Micor Nightingale Satchel, Medium Nightingale Zanzi Satchel, Pandora Wristlet, Lucrezia Long Wallet and the Medium Lucrezia Tote. Absolutely exquisite color for now or fall. We tend to shy away from colors and go towards black but colors are the new neutrals and this color happens to be a sensational choice.
Givenchy's bags are not only stunning with beautiful leathers, interiors and hardware….they're constructed superbly. We consider them…classically timeless! With Givenchy's resurgence a few years ago….the bags and styles are nothing short of amazing. Go Green and Go Givenchy! Click the green link to indulge.