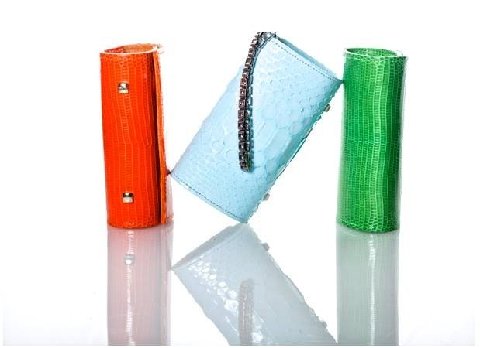 We had such great feedback after
our interview
with luxury handbag designer, Anzhelika Steen Olsen we decided to share a grouping of her stunning python and lizard summer clutches in yummy candy colors. These beautiful skin clutches will compliment any summer outfit. While reflecting on her bags, Anzhelika shared her philosophy with us…"Exotic skin handbags are considered an investment, a one-of-a-kind accessory that celebrates a woman's individuality, reflecting timeless classic expression. An Eliann bag makes a powerful statement, truly separating one from the masses. Eliann couture is the unattainable made irresistible". Anzhelika Steen Olsen's to-die-for bags can be seen on a number of your favorite celebrities.
Click the link to indulge
and enjoy using your exciting Eliann fashion statement. There's nothing like owning a timelessly chic Eliann skin clutch!