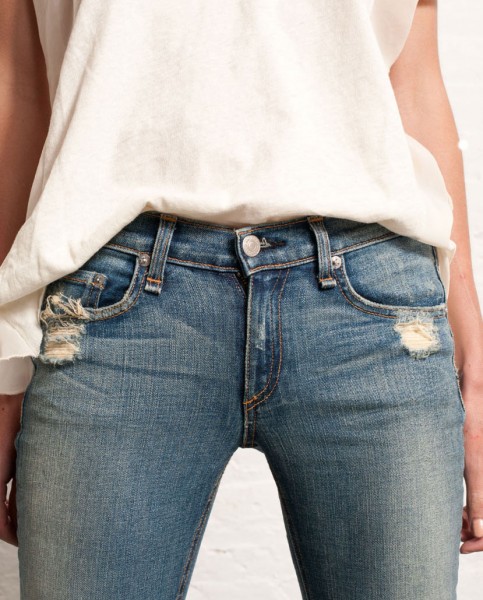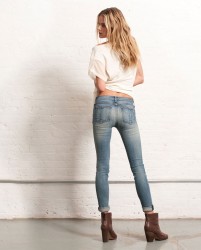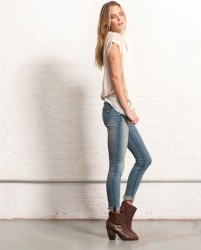 Although I do NOT look half as good as the model in these jeans…these are the Rag+Bone jeans I live in! They're called…Skinny-Destroyed. I tried my daughter's on and was hooked or should I say…zipped in.They're beyond comfortable (like a legging) and so easy to wear. (they do stretch a little as the day goes on) I (unlike the model) do NOT wear them with a tucked-in-tee. I wear my skinny Rag+Bone jeans with an over-sized cashmere sweater and ankle booties or my worn in Charlotte Olympia Kitty Flats for a totally different look.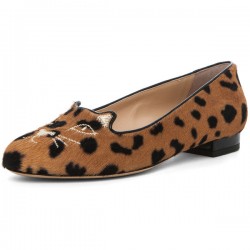 I wear jeans almost everyday so I want a pair that look cool and feel great. The denim is so incredibly soft and moves with my body unlike a stiffer or baggier jean. The best is…I do not have to jump around the room trying to get them on. (PHEW) That used to take half a day out of me! I like my jeans a hair short so it works well with flats.
The Classic 5 pocket silhouette skinny jean with destroyed details are made of mostly cotton and 2% polyurethane Japanese denim. The perfect jeans to own all year long. Having worn the boyfriend jeans for years….I love a slimming look especially with my sky-high leopard Louboutins. I actually feel schleppy in my boyfriend jeans. You can document my jean history on my blog. I've gone from super baggy and distressed to skinny and slightly destroyed. As I shared a few weeks ago, denim is definitely taking on a sleeker look. Click the link to indulge!