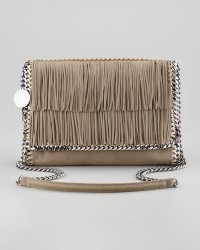 So many of you are now familiar with Stella McCartney's Falabella Tote which has probably reached iconic status. We just saw Stella's to-die for Crossbody version called the Fringe Crossbody Bag in, taupe.
The color is "the perfect" neutral that probably works with so much in your wardrobe. Personally, we think the "crossbody" bag  is so much easier to carry than the "shoulder" bag and is a cooler more funky look.
Stella's edgy Crossbody features a double row of fringed faux suede, gunmetal tone hardware, McCartney's signature logo sateen lining and logo charm dangling from the chain. Wearing Stella's Crossbody bag with the striking chain is like wearing a smashing accessory rather than just carrying a bag.
Stella's Crossbady bag works amazing with jeans, leather leggings, skirts, dresses and so much more. For a causal and ultra trendy look we'd pair Stella's Crossbody with skinny jeans, McCartney's Contour-Seamed Sleeveless Top and Christian Louboutin's matching colored Mrs. Baba Suede Red Sole Booties. For a casual evening we'd pair the bag with leather leggings, a cashmere sweater and Manolo Blahnik's Quilted Black Boots. For a dressier evening we'd pair with Helmut Lang's Jersey V-Back Dress and a fun pair of black booties.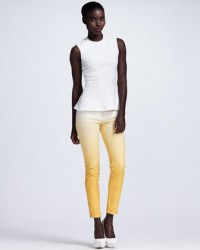 <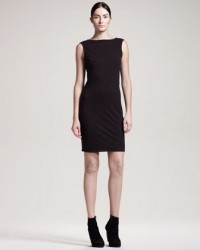 Whatever look you choose the Fringed Falabella is the perfect day to evening bag and just big enough for all your lip glosses, eye pencils, sharpeners and important essentials
. Click the link to indulge
Stella, Christian, Helmut and Manolo. If you purchase this bag today or tomorrow you will receive a Gift Card with your regular-priced purchase of $250 or more using the code OCTGC. Then DOUBLE it when your regular-priced purchase includes both Apparel AND a Shoe or Bag purchase. This is only with an ONLINE purchase.