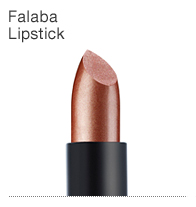 Falaba is Fabulous in Semi-Matte.

"A highly pigmented matte, non-drying formula that provides a longwearing, full-bodied, velvety finish". Falaba is so gorgeous especially with Nars lip liners in Mamie, Amazon or Rosebud. We love that this color is soft and a perfect summer color. It's natural and that's our look. This is sure to be a fashion favorite. Check out the Spring/Summer Collection on Nars by clicking the link. So many great choices for your gorgeous lips!
Shop Nars on A Few Goody Gumdrops!
Simply Falaba!
XOXO,