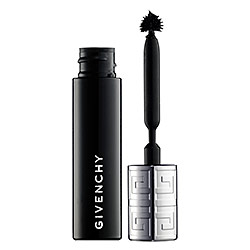 We are so excited our guest blogger, Brittany from Clumps of Mascara has chosen to review the five best mascara's for our readers! If anybody knows mascara, it is definitely Brittany. "Some little girls want to be doctors when they grow up. Others astronauts, attorneys, entrepreneurs and C.E.Os of companies. Me? I wanted to be a mascara reviewer!!! Okay, I'm kidding. I didn't even start actively wearing mascara until about 2 years ago. Since then I have been HOOKED on finding the best. And the truth is…I have. But that doesn't stop me from reviewing them and trying to save the ladies of the world a few dollars. It's a dirty job but someone has to do it." Check out Brittany's top 5 mascaras on the market:
1. Imju Fiberwig For dramatically longer lashes, I highly recommend a good fiber mascara. And Imju Fiberwig is just that! When I wear this mascara alone, it looks like I am wearing false lashes!It is amazing…and removing it is fun too. A swipe of wet fingertips on your lashes and it's gone. It's magic, I tell ya.
2. Max Factor Volume Couture In need of a high volume mascara that also coats your lashes with the blackest black? This is the one mascara that I actually had to re-purchase because I love it so much. Short stubby lashes don't stand a chance against MFVC. Yes, I've even given it a nickname. For a more intense look, try curling your lashes before applying MFVC.
3. Cover Girl Lash Blast I just recently reviewed this mascara despite the fact that this baby has been on the market for some time. What took me so long?! This is a GREAT mascara.It gives you a great deal of volume and what….do I see some length too? The best part is that it only takes one coat to get a nice set of beautiful and full lashes.
4. Givenchy Phenomen 'Eyes mascara I guarantee you that "What the…." will be the first thing you say when you see this innovative mascara wand. It looks like a dagger! While the mascara formula is just so-so the mascara's wand works wonders by getting every single one of your lashes–even those pesky inner lashes. Definitely one of my favorite luxe mascaras right now.
5.Maybelline XXL Curl Power If it's curl you seek….look no further! This is one of the few mascaras that actually curl! Don't ask me how it works….girlfriend, I don't know, but it does. I was amazed at how this mascara actually did what it said it was going to do. This dual wand baby delivers and it's under $7. Gotta love it!
There you have it from Brittany! We thank her for the best mascara advice!
XOXO,