The bone chilling winds, sleet, and snows of winter are knocking on the door. Are you ready? If not, now's the perfect time to invest in a MR&MRS FURS mink lined cotton parka, Murmansky & Lapin mini parka, or Murmansky & Lapin reversible parka. Whether you're a stylin' city girl or an executive who needs to travel to half a dozen frigid cities this winter to close business deals, these parkas will prove invaluable.
Let's check out their specs:
Murmansky & Lapin Reversible Parka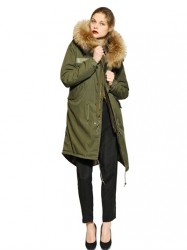 Decorated with lapin fur patchwork, and integrated with vintage military canvas, this totally reversible parka is custom-made. It features vintage detailing, such as modified buttons and Murmansky edging, and drawstring waistband hem. Bonus: this Italian-made coat looks lighter than it feels. Most parkas look big and bulky, but they provide surprisingly little heat – a fact you only realize when you miss the bus and have to walk 12 blocks home in zero-degree weather. This parka, on the other hand, looks almost lightweight, but it's super lush and warm.
Murmansky & Lapin Mini Parka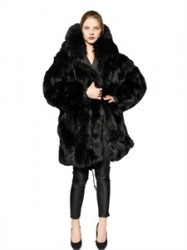 This parka also features intentionally-vintaged areas, modified buttons, lapin fur lining, and a hood with Murmansky edging. It's sensuous and feminine, yet tough enough to withstand howling winds and fast falling snows.This parka's a great choice, whether you're planning a long outing to Outer Mongolia, or you simply need a cool looking coat that can see you through the dog days of winter. It's quite a fashion confection.
Of course, if you really want something sleek, check out…
MR&MRS FURS Mink Lined Cotton Parka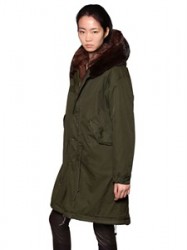 Talk about a winter treasure! The hood features genuine mink fur edging as well as gorgeous and fun vintage detailing. Mink (as a material) is a bit of a lightning rod. It's beautiful, extremely sensual and soft, and very warm. But animal rights activists often do not approve. In either case, here's what's really cool about all three of these parkas: They combine elite materials with the vintage aesthetic, creating a very urban, polished look.
Enjoy and indulge in the snugness and lightness… and stay warm this winter!