Kermit The Frog's plaint, "it's not easy being green," most certainly does not ring true this fall season. In fact, army green is all the rage, and fashionistas are taking notice. Consider this wonderful green outfit as a template for your fall fashion shopping.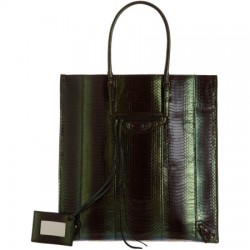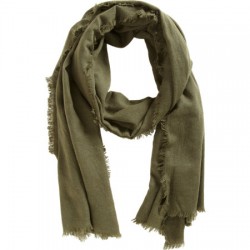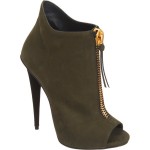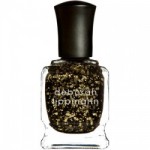 1. Balenciaga Papier Ledger Serpent Hologram Tote Bag.
This sumptuous 14-inch by 14-inch by 4.57-inch Italian-made snakeskin tote features smooth leather lining, snake skin pockets, and a pearlescent finish that's unique to each bag. In other words, yours will be 100% original – featuring patterning and pearlescence unlike anything in the universe. The bag comes with a travel mirror bound by luscious snakeskin.
2. The Row's Tesia Sweater.
Mary Kate and Ashley Olsen's fashion line is really coming into its own, as this Tesia sweater demonstrates. Comprised of a merino wool blend, the sweater features a chunky knit and sensuously lengthy raglan sleeves. (Mary Kate and Ashley's line boasts other exotic fall fashion concoctions, as well, including kimono wrap dresses, top coats, and other adventurous thematic constructions).
3. Armand Diradourian Woven Fringe Shawl 
This Nepalese wrap-around shawl – made of cashmere, of course — features a fringed hem and measures 80 inches by 36 inches. It's luscious and warm – perfect for deflecting brisk breezes. Its muted green earth tones should mesh with practically everything in your fall wardrobe.
4. Giuseppe Zanotti Center Zip Bootie
This Italian made olive peep toe ankle bootie is made of luscious suede. It features a contrast cone heel and chunky brass-tone zipper. It's hardy enough to tackle slicked up leaves and cozy enough to protecting against blowy winds.
5. Nail polish by Deborah Lippman to match
This beautiful green nail polish will round out the look. Forget "pretty in pink" – how about "pretty in military green"?
Whether you use these suggestions to construct a complete green outfit or consider them as a jumping off point to replenish and fortify your fall wardrobe, enjoy and indulge!