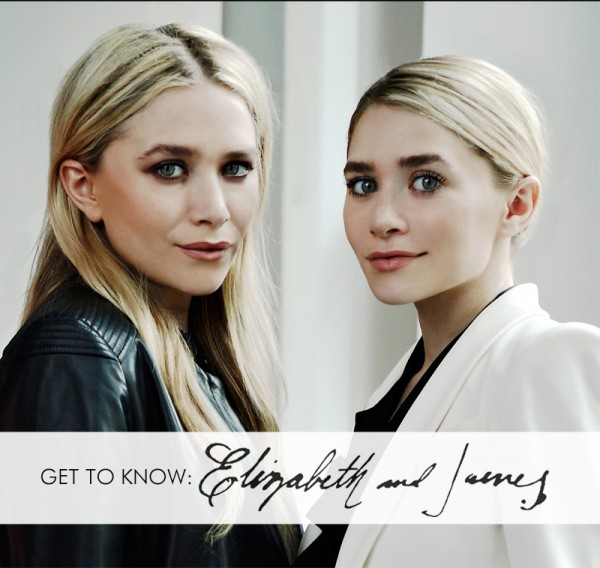 A Few Goody Gumdrops is excited to feature The Olsen twin's interview and learn more about Elizabeth and James. Our friend, Jon Singer from the fabulous shopping site Singer22 is sharing Mary-Kate and Ashley's interview, dishing about their classic and casual clothing line Elizabeth and James. Elizabeth and James trendy and relaxed style make these perfect must-haves for daytime or evening! Be sure to check out the casually chic pieces from the collection seen after the interview.
Q and A
1. What is the inspiration behind Elizabeth and James?
Elizabeth and James brings together two dynamic personalities into exquisite balance. They perfectly complement one another in a beautiful contradiction. Elizabeth's uptown sophistication and feminine detail is paired with James laid back, downtown edge and masculine tailoring. Together, they are striking in perfection. For Elizabeth and James the magic is in the mix.
2. How are Mary-Kate and Ashley involved in the creative process?
Mary-Kate and Ashley are involved in all aspects of the creative process. From design and materials, to brand imagery and marketing, they put their touch on everything paying particular attention to all the details.
3. What do you see for the future of Elizabeth James?
Exciting things to come for Elizabeth and James! The label is debuting handbags for Fall 2013 and launching fragrance exclusively with Sephora in 2014.
4.What is one thing we don't know about Elizabeth and James?
Elizabeth and James is a complete lifestyle collection offering playfully polished ready-to-wear, shoes, jewelry and eyewear. The brand's denim offshoot, TEXTILE Elizabeth and James completes the Elizabeth and James girl's wardrobe with perfectly washed and worn denim and casual tees and tops. Click the link to shop Elizabeth and James and more!