Pin It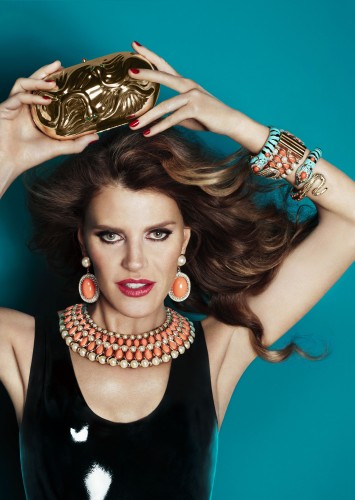 A Few Goody Gumdrops is excited to share fashion's latest collaboration between style icon Anna Dello Russo and H&M. Jennifer Ward, spokesperson for H&M will be answering a series of our questions giving our readers the inside scoop.This fabulous collection will be available in select stores starting Thursday, October 4th.
The Anna Dello Russo/H&M Collection will combine glamour, style and affordability. "H&M customers can acquire Dello Russo's unique style at affordable prices". Dello Russo continues to take the fashion world by storm with this latest collection of accessories. AFGG wishes to thank H&M for the photos and the interview.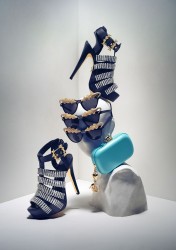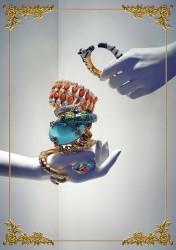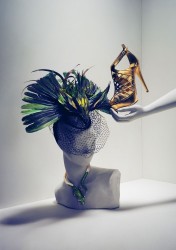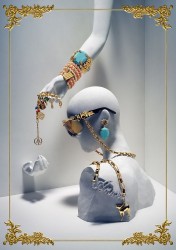 1. We love designer collaborations such as UGG & Jimmy Choo. Missoni & Target and now we have Anna Della Russo and H&M! How did this collaboration come about and why?
Anna Dello Russo has a fantastic sense of style that has made her a fashion icon. H&M is excited to offer this kind of glamour and extravagance to our customers. This is something new and unexpected for us since this centers around a fashion icon instead of a designer.
2. What are key pieces to have from this collection?
The collection is a celebration of fashion and fun. Accessories are vital.The collection focuses on jewelry, sunglasses, bags and shoes.There is a golden theme with vibrant hues of turquoise and orange, it's truly spectacular. The idea is to have luxury you can play with at an affordable price.
3. Will  this collection be a limited-edition collection or ongoing at H&M?
It's a one time collection. The collection will include stone earrings with an antique feel, gilded chains with swarming pendants, and opulent clutches with ornate jeweled accents to create a magical collection featuring Dello Russo's unique aesthetic.
4. What types of bags will be featured? If you are using skins will they be faux or real?
There are clutches, a trolley and beauty bag in the collection. They are not made of leather, suede or skin.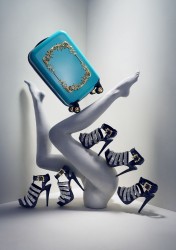 5. What are the price points in your collection?
$9.95-$299
6. AFGG wishes you the best of luck on Oct. 4, 2012. We know the launch will be so successful!