Pin It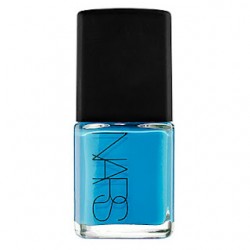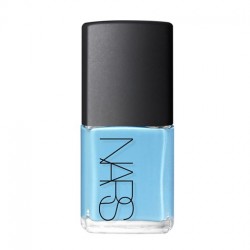 When we originally wrote (3/28/12) about Nars and Thakoon's Nail Polish Collaboration the polish was not available. It was just an FYI.
Brief Update: Designer Thakoon Panichgul collaborated with Nars Cosmetics on a series of trendy nail lacquers based on his bright colored spring 2012 runway collection. The limited-edition polishes are available in six oh-so fashionable shades. These bright nail colors are in shades of orange, pink, purple, yellow and blue and are a great way to liven up your look for summer. They're the best looking bold colors we've seen in along time. If you're in the mood to be daring (also in our 3/28/12 post) wear each color on a different nail or alternate two colors
Now that summer is really here, it's time to start wearing these fabulous and fun colors. My two faves are Koliary Thakoon for Nars and Kutki Thakoon for Nars. I've been wearing Kutki (the lighter one on my hands) and Koliary (the darker one) on my toes. The blue tones look
great on the nails especially against the skin. We wear alot of white and denim so these shades work great with our (limited colorless) wardrobe! Summer is about having fun and wearing bright colors. Personally, we think the blue would look great on the nails in fall and winter, too!
Nars polish has incredible shine, it's long lasting, chip resistant and
the UV protection helps stop discoloration from the sun. (Nars site) Many times after being on the beach or playing tennis in the sun our nail polish looked awful. UV protection on our nails is an important feature for us. Who wants to walk around with yellow looking
nails? 
We 're loving this vibrant nail trend. If blue isn't your thing…we
know you'll love one of the other shades. Click the link to paint the town blue! (or orange, yellow or pink)