Pin It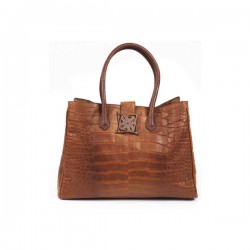 OMG!!!!!!!!!!!! How gorgeous in ANALEENA'S Kate Babas Matt Crocodile Shoulder Bag! Before you get too excited we must tell you the bag is almost as much as private school tuition and more than a Birkin.This is luxury at it's best. For those of you who must-have this stunning croc tote it's sensational.The color, the croc design, the detailed closure and the styling of the bag is fabulous.The tote features the usual top handles but in the case they're covered in lizard.There's a bright pink colored napa leather lining with many inside compartments for all your goodies.
The bag is so classic and timeless (this is a great justification!!!!) and it should be for the price. Analeena's bag easily coordinates with anything (except a ball gown) and would look fab paired casually with skinny jeans or a tad dressier paired with black leather leggings and Ann Demeulemeester's Wool Knit Cardigan. Click the link to indulge Analeena and Ann D. This maybe more than guilt free shopping! Let us know if this is a "lust-have".  Sometimes there's that one item that you just "have to go for".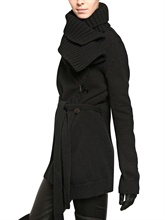 What I love about  Ann Demeulemeester's clothing is….it's unique and simplistic with an edgy twist. It reminds me of a cross between Armani, Azzedine and Calvin. Her detailing is perfect. So many designers take edgy over the top. Ann's clothes are very hip and wearable. Yes, they're pricey but isn't that why you read A Few Goody Gumdrops????  In our opinion you can't go wrong with anything from her line especially these fabulous Brushed Calfskin Riding Boots.