Happy December! It's that time of year again when Shopbop has it's "fierce" sale before the New Year. We can't wait to start shopping this amazing sale! You'll be sure to pick up some stocking stuffers, gifts for the fam and of course, shop for yourself. That's always so much fun. There's such an array of coats, jeans, hats, scarves, bags, accessories and so much more. I'd get your credit card, hop on the computer and start doing some last minute "big sale" shopping.
Here's a reminder: The App purchase promo "receive 15% off full price items on first Shopbop mobile app purchase using code: "APP15" continues through the end of the year.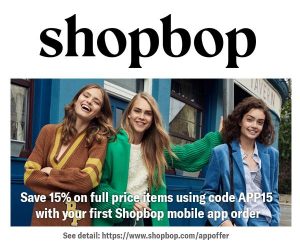 Shopbop is offering 15% off full price items
on your first Shopbop purchase, at checkout using the Shopbop App
with the coupon code APP15! This offer is valid through December 31, 2017.
Please see specific details of this sale by clicking this blue link.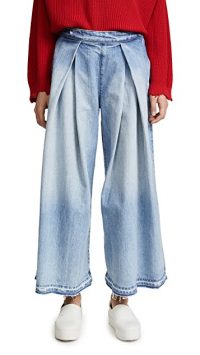 Shopbop has some new lines we're loving and can't wait to share with you! The jeans by Tortoise are totally cool and feature this season's oversized wide leg. Wide leg jeans can really be very flattering. You'll definitely want to grab a pair of the Coryne High Waisted Culotte Jeans. The cropped and rolled jeans continue to have a look especially if the
wide leg is too much for you! It's not too much for me! I've chosen the
Slouchy Crop Wide-Leg Jeans.




How amazing are these weekend diaper bags by TIBA + MARL? I'm obsessed with the Raf Weekender Camo Baby Bag. The front opens up so you can change the baby. The best is they don't look like weekender diaper bags.