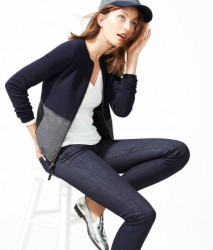 Shopping and Goodies is getting ready for fall as we ooh and aah over the ultra-stylish collections from our faves….J Crew, Phillip Lim, Nasty Girl and The Row! J Crew has a special back-to-school deal that you'll love. We're sharing a fabulous collaboration between 3.1. Phillip Lim and Target! Let us know what you think of their flattering and oh-so easy to wear collection. The backpack is timeless and yours truly is totally obsessed with The Row's latest color. We always have our celeb scoop…this one is quite "shiny". Shopping and Goodies has the latest trends and is getting ready for fall as much as we hate to say bye-bye to summer! I'd start reading what the hippest fashionistas have to say! Be sure to take a look at Shoe Cult…the latest collection to launch online!
Be Voguish shares the latest  collaboration between 3.1 Phillip Lim and Target.
Girls Talkin Smack is getting toothy over celebs wearing grillz!
A Few Goody Gumdrops is oohing and aahing from The Row's toffee color backpack. The latest IT bag!!!!!
Shopping and Info is getting ready for back to school with J Crew and their coupon code for fall.
TheFind says extreme shoe fans take note-Nasty Gal's very first footwear collection, Shoe Cult, just launched on August 19th!