Pin It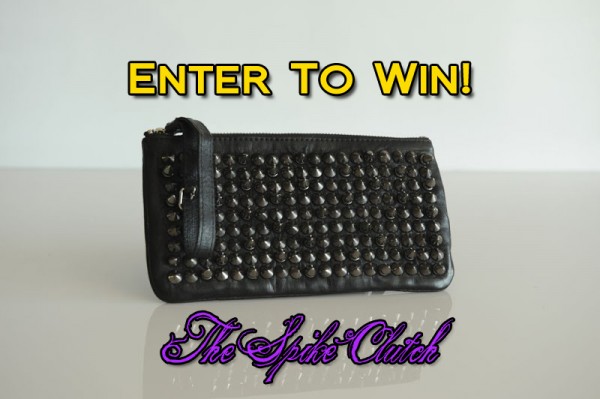 We are so excited about staying home today thanks to "Sandy". Now is the perfect time to enter our fabulous giveaway. We've teamed up with the oh-so fashionable handbag designer…Rhonda Ochs. We're giving away this ever-so funky and totally edgy clutch from Rhonda and A Few Goody Gumdrops. All you have to do is click this link and follow the easy steps.
Tell us how you'd ROCK this Spike Clutch. We'd ROCK this cool handbag with grey leather leggings, black suede ankle booties, an oversized black sweater, at least two Ann Dexter Jones' ID bracelets and Lipstick Queen's Sinner Berry -Berry lipstick.  Please leave your comment on the giveaway post.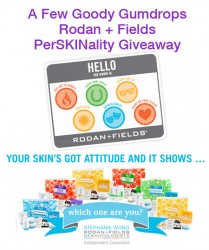 There's also still time to enter our Rodan + Fields Skincare GIVEAWAY! All you have to do is take the PerSKINality quiz and tell us what your skin type is! This skincare advice assessment quiz was created by Stanford-trained dermatologists, Dr's. Katie Rodan and Kathy Fields, to help you to understand your skin and find the PerSKINality skincare collection that is right for YOU. Take PerSKINality for a spin and find out if you are Lucky and Lovely, Too Hot to Handle, Expressionist, Heart on My Sleeve, Sunny Side up or Carpe Diem. You'll be surprised by the results! The retail value of the giveaway is between $189 and $334 USD. Mke sure to leave your comment on the giveaway post!