Pin It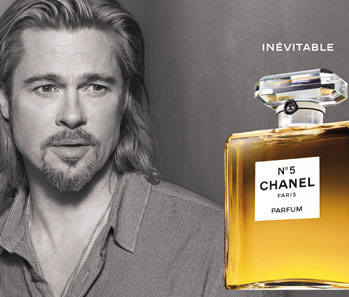 A few days ago we told you we'd release the name of the man who will be representing CHANEL N°5. From the 30 second video we featured on 10/9/12 you may have guessed his name. Yes, it's that gorgeous hunk: Brad Pitt. A Few Goody Gumdrops wishes to thank Chanel for this scoop and Mario Sorrenti for the photos! Click this purple link to watch the short new video featuring the oh-so sexy Brad Pitt.
"A legendary bottle, its very own signature. An abstract fragrance with visionary composition that breaks with the times. A communications campaign that is endlessly renewed, ever bolder, forever anchored in the dream. One name, one number. And for the first time, the perspective of a man – Brad Pitt – on the most feminine fragrance of all time: CHANEL N°5″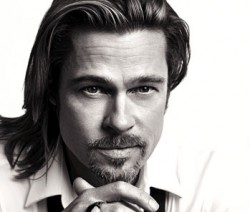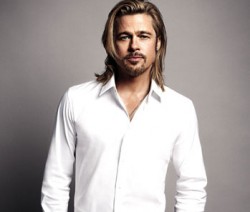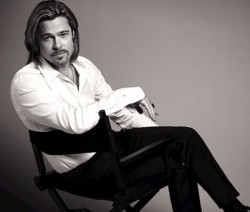 "For many, CHANEL N°5 is an icon. For others, the best-selling fragrance evokes the eternal woman. For Joe Wright, the director of the new advertising campaign for N°5, the scent is "a phenomenon that continues to invent and reinvent itself." Case in point: the unexpected decision to sign Brad Pitt as the face of N°5. The actor follows in the footsteps of Coco Chanel, Marilyn Monroe, Catherine Deneuve, Lauren Hutton, Nicole Kidman and Audrey Tautou, and represents a first in the world of women's fragrance, just as N°5 marked a first in 1921 with its radical and intoxicating mix of 80 ingredient"s.