Pin It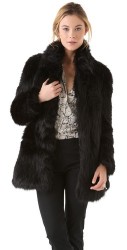 The girls from Shopping and Goodies have been so busy at fashion week so we'll just be sharing a few goodies today! While the shows and parties continue daily, we're taking time out to feature some great fall looks. Susana is sharing must-haves from Donna Karan and we're loving the fur vest! I'm sharing my favorite pieces from Fragments (in Soho) and Pamela always has some great celeb gossip! Have a great week and keep shopping!
A Few Goody Gumdrops is excited to share that Fragments, our favorite jewelry store is back bigger than ever!
Girls Talkin Smack is dishing about five celebs who've had painful looking black eyes!
Shopping and Info is scooping about Donna Karan's fall must-haves!