Pin It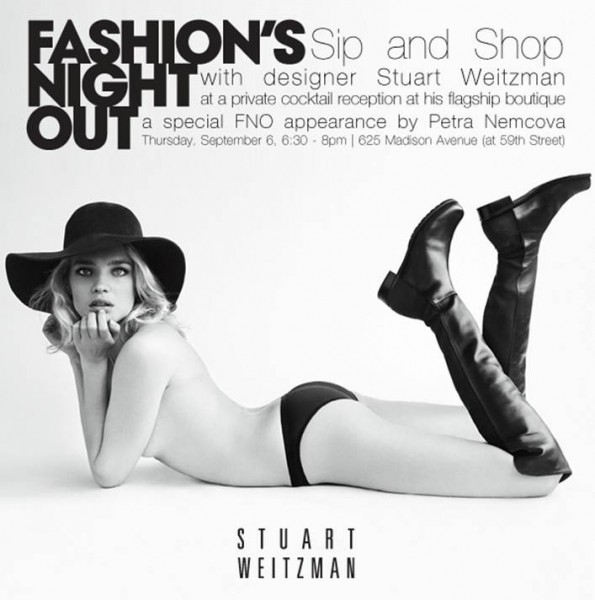 Although we'll be wearing clothes we've just purchased Stuart Weitzman's 50/50 Over-the Knee Boots in Black Nappa.Yes,they look better on Petra but they are a must-have for this upcoming season!
Stop by and visit this Thursday on Madison and 59th in NYC.
We'll be sipping and shopping with designer, Stuart Weitzman at his flagship boutique.The 50/50 boots are available in fabulous falls colors….Bordeaux Suede, Forest Suede, Nice Blue Suede, Cola Suede, Concord Suede and Slate Suede. Finally, boots that are oh-so comfortable! Be sure to check out Weitzman's very chic leopard boots at the boutique. Stop by and get ready to shop. So many exciting events this week!