Pin It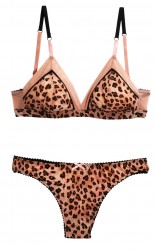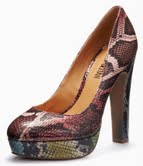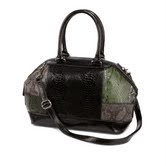 As you must know by now, A Few Goody Gumdrops loves blogging about collaborations! We're so excited to share this latest one and offer you a peak at some of these super chic pieces.Cosmopolitan launches the first ever fashion collection with jcpenney.This ever-so fashionable Premiere Cosmopolitan Collection offers Lingerie, Sleepwear, Handbags and Footwear.The collection is available now in 600 stores and on their website jpc.com. This partnership marks the first time the magazine brand has designed and produced merchandise in these fashion categories.
Cosmopolitan's editorial worked closely with jcpenney's design teams throughout the creative process. Customer's can elevate their style by shopping a new on-trend brand available at jcpenney's Fair and Square prices. "Millions of readers turn to Cosmopolitan for insights into relationships, beauty, fashion and health, and our first-ever fashion line celebrates the sexy spirit of Cosmo women everywhere," said Joanna Coles, editor-in-chief of Cosmopolitan. "We are thrilled to bring our magazine to life through this collaboration with jc penney."
"We are very excited to be working white Cosmopolitan to bring our customers a new, contemporary fashion and accessories collection," said Liz Sweney, chief merchant of jcpenney. "Teaming up white Cosmopolitan, the best-selling magazine in its category and an expert in all things lifestyle, allows us to further cater to today's women, offering them the best, most on-trend styles, co-designed by a fashion authority." We can't wait to shop this fabulous new collection especially the leopard lingerie!
This article has been reprinted with permission from Cosmoplitan..