Pin It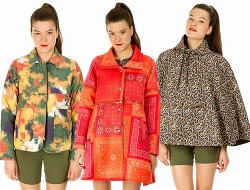 As usual Shopping & Goodies has so much to share! We're always featuring the latest trends. Elle has an amazing giveaway that you must enter. Betsy is previewing Judith Leiber's latest collection, Susana is loving Alexander McQueen's skull clutch and Stephanie is sharing Opening Ceremony's latest collaboration with Adidas. We always have our interesting celeb scoop. Guess who has 7 tattoos? I'd start reading what the trendiest fashionistas have to say!
A Few Goody Gumdrops is sharing Judith Leiber's Overture Collection. It's affordable and chic!
Girls Talkin Smack counts 7 of Lady Gaga's tattoos!
Shopping and Info is loving the grey suede Alexander McQueen skull clutch carried by Kate Middleton at the Olympics!
Simply Sample Sales hope you'll Glam Your Travels with a $1500 Shopping Spree from Forward by elyse walker. Enter to win!
TheFind is bundling up for the Olympics in the latest looks from Opening Ceremony for Adidas!