Pin It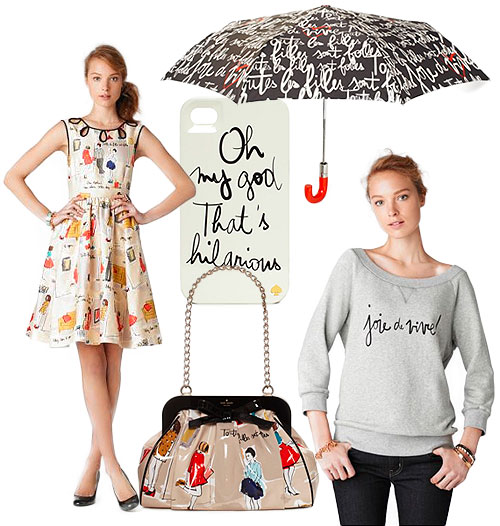 The latest capsule collection from Kate Spade is looking pretty sketchy… and I mean that in the most stylish way possible! Garance Dore – artist, photographer, illustrator, blogger, and now print designer extraordinaire – has teamed up with Kate Spade to create a special capsule collection that includes everything from flouncy fit-and-flare dresses to comfy crewneck sweatshirts. But the fabulousness doesn't end there – the collection also includes a bevy of accessories, including makeup bags, satchels, and totes, as well as umbrellas and even special-edition iPhone cases emblazoned with the artist's signature doodles, scrawls and sketches.
Dore describes her colorful print as a cocktail party that calls inspiration from both France and New York, her two homes. We love the whimsy, playfulness, and quirkiness that the artist adds to our favorite Kate Spade silhouettes, and although the prices are sky-high (typical Kate!), I can't help but lust over the adorable shopper bags and coin purses! Check them out for yourself at Kate Spade's site!
Thanks to our friends at TheFind for introducing us to the latest exciting collaboration!