Pin It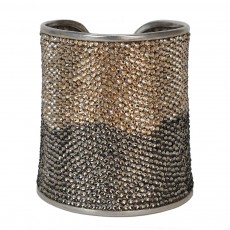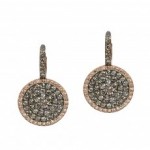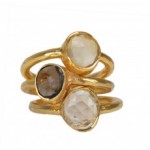 I was recently in New York City visiting my daughter when I nudged her and said, "Let's go to Soho. I need to check out the latest must-haves at one of my favorite stores". She knew exactly what store I was talking about. Fragments, of course! I've been totally obsessed with Fragments for years.They have the most amazing selection of unique, fun and fashionable jewelry from all over the world.The selection of fine and fashion jewelry is timeless and always ahead of the curve. Fragments specializes in discovering up and coming designers and bringing them to you before anyone else. Shop at Fragments and you can be a trendsetter before your friends and co-workers!
Fragments offers a vast selection of lust-worthy jewelry to complete your look for day or evening. They've been around for 28 years and counting.
A pioneer in the industry, they created a niche market that is now referred to as fashion jewelry. Each season, they're committed to bringing you a highly curated assortment of unique talent and design.
Some of the designers that caught my eye were Miguel Ases, Kismet, Annie Fensterstock, Colette, Moritz Glik, Gurhan, Anton Heunis, Dana Kellin and LK Jewelry just to name a few. It's all about mixing designers, layering fine with fashion jewelry, playing with color and owning your personal style. I'd mix Deanna Hamro's dazzling Ombre Lulu Cuff with KC Designs sparkling Champagne and White Diamond Disc Earrings with Robindira Unsworth's Gemstone Stack Rings for a dramatic look. (featured above)
Fragments just launched a fabulous new website where you can shop these incredibly talented designers 24/7. They offer many options and varying price points so the opportunity to get something sensational is always within reach. If you're like me…you'll be shopping all night long. We love the new section from Janet Goldman, Fragments Founder & CEO and resident jewelry expert! Janet's stylish picks are updated seasonally bringing you the latest trends and how to wear them. Right now Janet is sharing the most flattering pieces to build the perfect jewelry wardrobe! Other cool sections on Fragments website are the Trend Watch, Around Town, Style Spotlight and Art World. The website is a fashionsta's dream especially getting to know the designer's with their informative Q & A on each of the pages.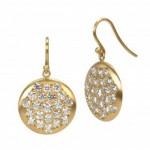 If you're not going to be in Soho anytime soon…I strongly suggest shopping their website. Fragment's site has something for everyone at every price point. I'm loving Caroline Ellen's Pave Diamond Lentil Earrings. There's nothing like a pair of to-die-for statement earrings. They're perfect to take you from day to night. Statement earrings are an essential and core part of the jewelry wardrobe. They instantly perk up any look. Whether you go for intense color or glamorous diamonds…Fragments has every option imaginable. Maybe you'd rather pick out a pair of earrings in person! Next time you're in NYC you must visit Fragments but the best is…Fragments isn't just for NYC shoppers. You can shop everyday online on their recently launched website. Click the link to INDULGE! We'd love to know what you buy.
OH – and I just got word that Fragments is currently running a contest on their Facebook page! They want you to post images from Fragments.com that make up your dream jewelry wardrobe. The person with the post they love most will win a $1,000 at Fragments.com! "Like" their page at Fragments Jewelry to enter and start sharing your picks. Will someone please tell my hubby I want Moritz Glik's Diamond and White Sapphire Orbit Pendant for my birthday!