Pin It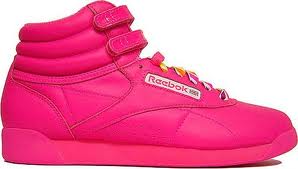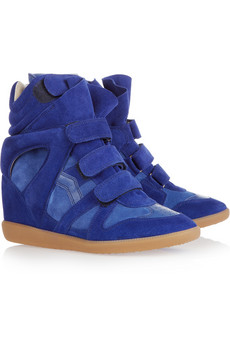 Back in the eighties when my kids were little all the mom's in their playgroups wore colored high top Rebbok sneakers with velcro straps. Those were the "in" shoes to wear. So my question is…what's with the Isabel Marant sneaker craze? Isable Marant was totally smart to re-introduce the hightop….but that's exactly what she did with the Willow sneaker this past spring.
She re-introduced what so many of us already had in bright colors many moons ago! I had bright blue high top Rebboks, my friend had bright yellow, another friend had green, one had red…. Are you getting my point???? At least give credit to a re-designed sneaker from the 80′s.
I also wore my Rebbok high tops with a white tee, oversized cashmere
sweater and skinny stretch jeans from Katherine Hamnett. Similar to today's outfit except I can't wear skinny stretch jeans anymore. Well, I can but there's a lot of jumping around the room to get into them! Not worth the effort!!!!
If you were too young to remember Rebbok high tops then I get the panting desire to wear the latest trend. Click the link to indulge 
Marant's latest "in" sneaker. I wish I still had my bright blue Rebbok high tops. They were so comfortable and I'd be in style with a vintage flair.