Pin It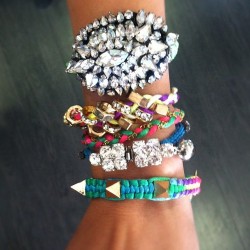 This is summer has been all about NEON and ARM CANDY! Threads Of Friendship has done it both!
With our latest styles featured on The Zoe Report, on the red carpet at the BET Awards, and on the famous arms of celebs such as Ireland Baldwin, Sabi (touring with Britney Spears) and Vanessa Hudgens, we keep them coming at you with new styles such as the BETSY, as featured below, named after one of our favorite bloggers!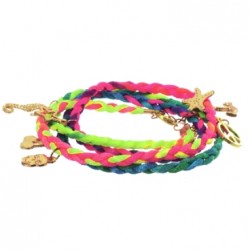 Already sold at boutiques throughout the country, we also happily offer them all on our own website Threads Of Friendship at 20% off until August 15th, as seen in People Magazine Style Watch. Just enter the code TOF at checkout! This has been reprinted from Threads of Friendship.