Pin It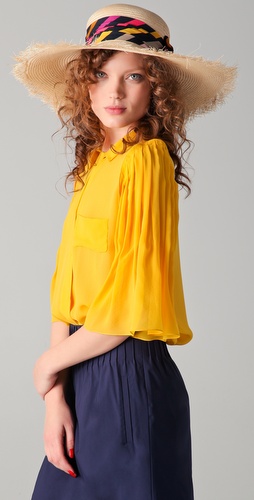 Shopping and Goodies is back from a much needed vacation!  Everyone relaxed and we're now back in the fashion groove. Susana is sharing the most fabulous straw hats. Would have loved this "info" before our trip!  Betsy and Stephanie are sharing a stylish clutch….one is edgy and one is too cute! Which style is your favorite? We always have one celeb scoop and you will not want to miss this one. As always we're sharing the latest trends and goodies!
A Few Goody Gumdrops thinks Alexander McQueen's Knucklebox Clutch gets edgier every season!
Girls Talkin Smack You won't believe these extremely unflattering photos of some of your favorite celebs!
Shopping and Info has the scoop on the latest straw hats for this summer!
TheFind is enamoured with Kate Spade's Charm Travel Magazine Clutch, it is just too cute!