Pin It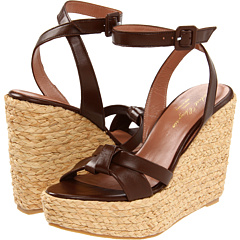 As always Shopping and Goodies brings you the latest trends! Will you be dressing patriotic today? Today we're featuring fashionable red, white and blue goodies, summer's best wedges and our celeb scoop. Find out where Marion Cotillard was spotted! You won't want to miss a word. Have a sparkling July 4th, dress all American and be safe. See ya next week with the latest trends.
A Few Goody Gumdrops is getting ready for July 4th in her patriotic shorts, tee and backpack!
Girls Talkin Smack scoops French actress Marion Cotillard attends Dior Haute Couture Party in Paris!
Shopping and Info shares summer's top 5 wedge sandals!
TheFind gets patrioric for 4th of July with Libertine For Aldo Rise's Patriotic Sandals.