Pin It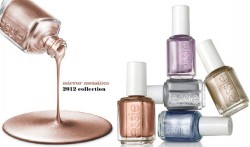 As always, Shopping and Goodies has the latest trends and "goodies". Today we're featuring the most stylish red boots, the best of summer's Prada bags, metallic nail lacquers with a mirror finish and celebs getting fashion advice. I'd start reading what Betsy, Susana, Stephanie and Paula are scooping about!  I can't wait to use one of Essie's mirrored polishes and choose a new Prada bag! What about you? Have a fabulous fashion week!
A Few Goody Gumdrops is ready for red boots and the Fourth of July!
Girls Talkin Smack scoops about five stars who take fashion advice to others!
Shopping and Info shares the best Prada Bags for summer!
TheFind can't decide which of Essie's five Mirror Metallics nail lacquers to choose for this summer's mani-pedis.