Pin It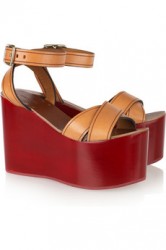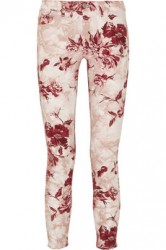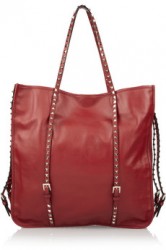 One of the hottest trends this season is printed denim, and J Brand's Denim 835 printed mid-rise jeans are the perfect way to take on the trend.Even if you've been skeptical about trying printed jeans before,this reddish floral pattern is a great introduction to the trend.The feminine print is very chic and we'd pair Isabel Marant's funky Zora leather lacquered-wedge sandals for a ultra stylish look. Although these shoes match the jeans it's done in a very cool way. These shoes will also look fab with white skinny jeans.
Add the finishing touch with Valentino's studed red leather tote and your outfit will be complete! This everyday tote will look great with so much in your wardrobe. If you can't wait to add these "it" jeans, sandals and tote to your spring and summer wardrobe, get your credit card, start charging and click the link to to indulge. How could you go wrong pairing J Brand, Marant and Valentino?
We love how we styled this look. How would you style Marant's sandals?