Pin It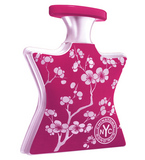 Now that spring is here, it's time to buy new makeup! The problem is we're always buying new beauty supplies as we love following the latest trends! In one month we've been known to purchase several lip glosses with matching lip liners hoping to achieve those pouty full lips with just the right color.Of course that means matching blush and eye shadow.We continually buy every skin care product on the market hoping to keep our skin looking youthful, radiant and wrinkle free! (that's not so easy)
When you 're addicted to buying makeup like us, it starts to get oh-so pricey.We're always shopping on the Internet and thankfully just found Image Beauty, an online website with the best beauty supplies and cosmetics! We're obsessed with this site featuring all our favorite brands at affordable prices.
Here are a few of our latest beauty must-haves: The Tweezerman Slant Tweezers in Zebra Print (they're amazing and we love anything animal print), our favorite Bond No. 9 ChinaTown Unisex Eau De Parfum Spray (that we usually buy on Madison Ave), Two Faced Pucker Lip Polish in Honey (we love the name Two Faced!!!!) Keratin Express Daily Protective Sulfate Free Shampoo ( helps to keep our hair nice and straight) and the Babyliss Pro Nano Titanium Volare V1 Ferrari Hair Dryer…just to name a few.
We haven't even covered all the make-up we love but we think you get the gist of what we're saying.This is the best website to shop for all your beauty products, appliances, cosmetics, skin care and fragrances. Here's to looking gorgeous!!!