Pin It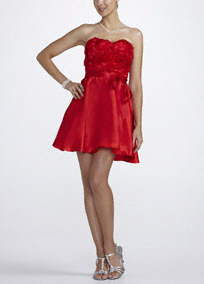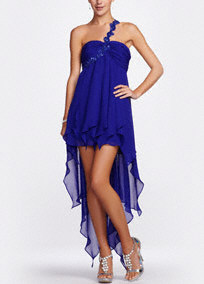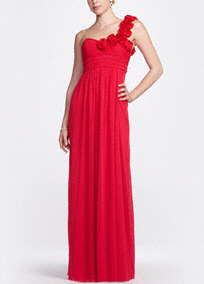 If it's May….it must be prom season! The first and hardest part is getting the perfect date! Once that's done the next step is ever-so easy…selecting your prom dress! That's easy because we know how to guide you. You'll want to choose a dress that's fun, exciting and is right for you. We always like a "notice me" dress in a quiet way. "Notice me" because I look refined not because my bra strap is showing or I'm wearing a bold stripe or because the dress is way too tight. 
Our favorite style is a dress that's feminine, sexy, trendy and most of all flattering! We found the best plus size styles and a "to-die-for" collection of prom dresses at David's Bridal.
This season it's all about bold color! We've selected our top four color and style choices. Although we'd prefer to wear a short dress…many girls are so excited to wear a gown. We want you to be smiling all night and feel fabulous in the dress you've selected.
The first dress is the perfect party dress.The Strapless Rosette Bodice Charmuese Dress is shown in red and features rosette detail and
a satin ribbon bow at the waistline. Great dress for dancing away all night long. Our next choice is the One Shoulder Chiffon Dress with beading detail. This dress is sexy and so stylish with the uneven hemline and striking purple color. The third dress is The Flower One Shoulder Gown with girlie floral detail on the shoulder. We love the color and it's also available in a stunning royal blue. This dress creates a elongated silhouette. The last gown is ultra feminine.The Strapless Layered Tulle Ball Gown is sensational in this season's hot new shades of fuchsia and orange with an sequined encrusted top. 
We've chosen four very different but amazing picks. Whatever dress you choose we know you'll look ravishing. We'd definitely pair strappy metallic sandals and a matching clutch with all four choices.Click the puprle link (above) to view the entire collection. Let the fun begin and let us know if you pick one of our choices!