Pin It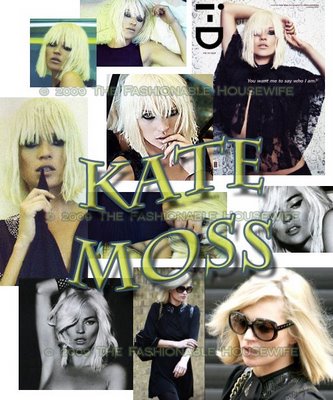 See what our friend and Guest Blogger Sarah Jean from The Fashionable Housewife has to say about Spring Hair Trends! Peroxide?? It's just Bright for spring!This Spring, it looks like the hair color of choice will be peroxide blonde. Kate Moss really set the stage of this hair trend by appearing with freshly dyed peroxide blonde locks on the front cover of November's ID magazine. This isn't the first time Moss has set a trend.
Another fashionista rocking this trends already is British model Agyness Deyn. Kate Moss better watch her back because Deyn is totally taking over! This girl is young and fresh and her style sense is really edgy. We love it.
So in short, peroxide blonde is definitely going to be a key hair color trend in Spring 2009. If you don't want to make such a bold statement, no worries. Other hair color trends include red, soft blonde, and warm brunettes.
See what the Most Fashionable House Wife in town has to say on the latest trends and tips about Spring 2009 Hair Color Trends. www.thefashionablehousewife.com On my way out to scoop some peroxide. You can never be to blonde!